2013 International Third Best Sphynx Kitten
2013 International Third Best Sphynx Champion
MA Regional Winning Adult and MA Regional Winning Kitten
Quadruple Grand Champion
Destynys Hope Springs Eternal
Color: Black Tortie and White Blood Type A
Sire: RW, SGC Destynys Raphael of Citizenkat Dam: RW, SGC Destynys Daisy Mae of Citizenkat
Date of Birth: 07/09/2012
Heart Scanned NORMAL December 03, 2013 Click Here
Hope is such a beauty and such a sweet girl. She is nearly the perfect package with beautiful lemon shaped emerald green eyes, overly large well set ears, wrinkles galore and a beautiful profile. And even better she is such a good ambassador for the breed as she is very affectionate, sweet, outgoing just as a Sphynx should be. She loves everyone she meets and she loves to show.
So far, Hope has an amazing show career as a kitten and as an adult. She has followed her handsome dad Raphael's footsteps and also became a TICA Quadruple Grand Champion in just two shows at 8 months old.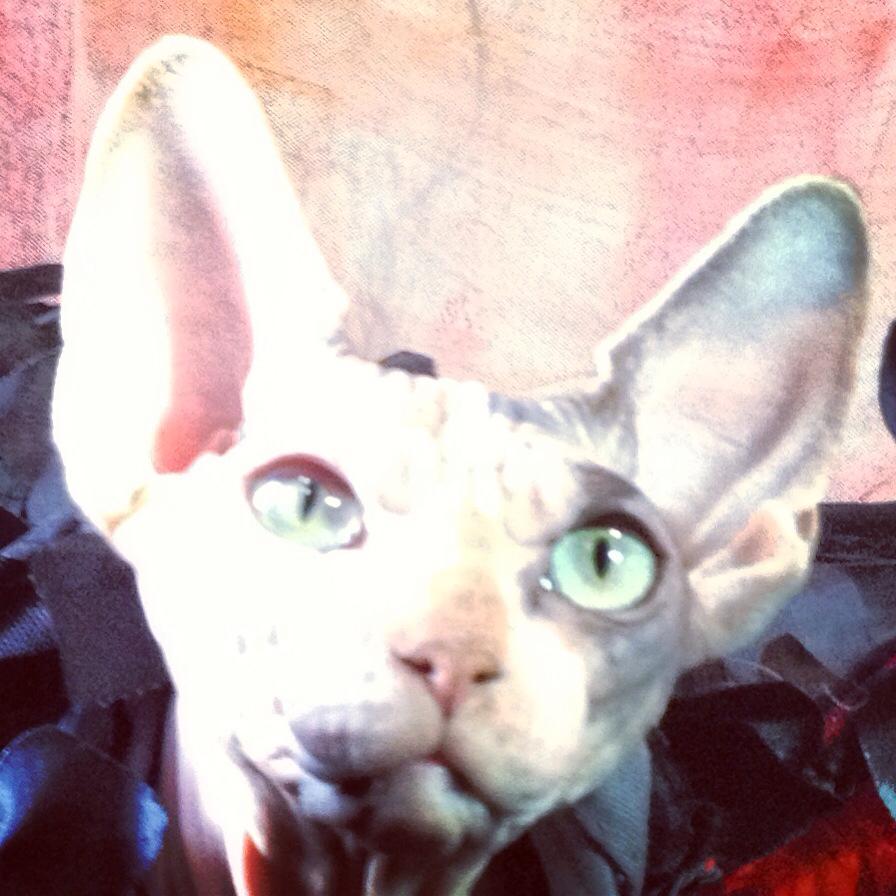 This is Hope in a stunning Phoenix costume designed by Katherine Golden.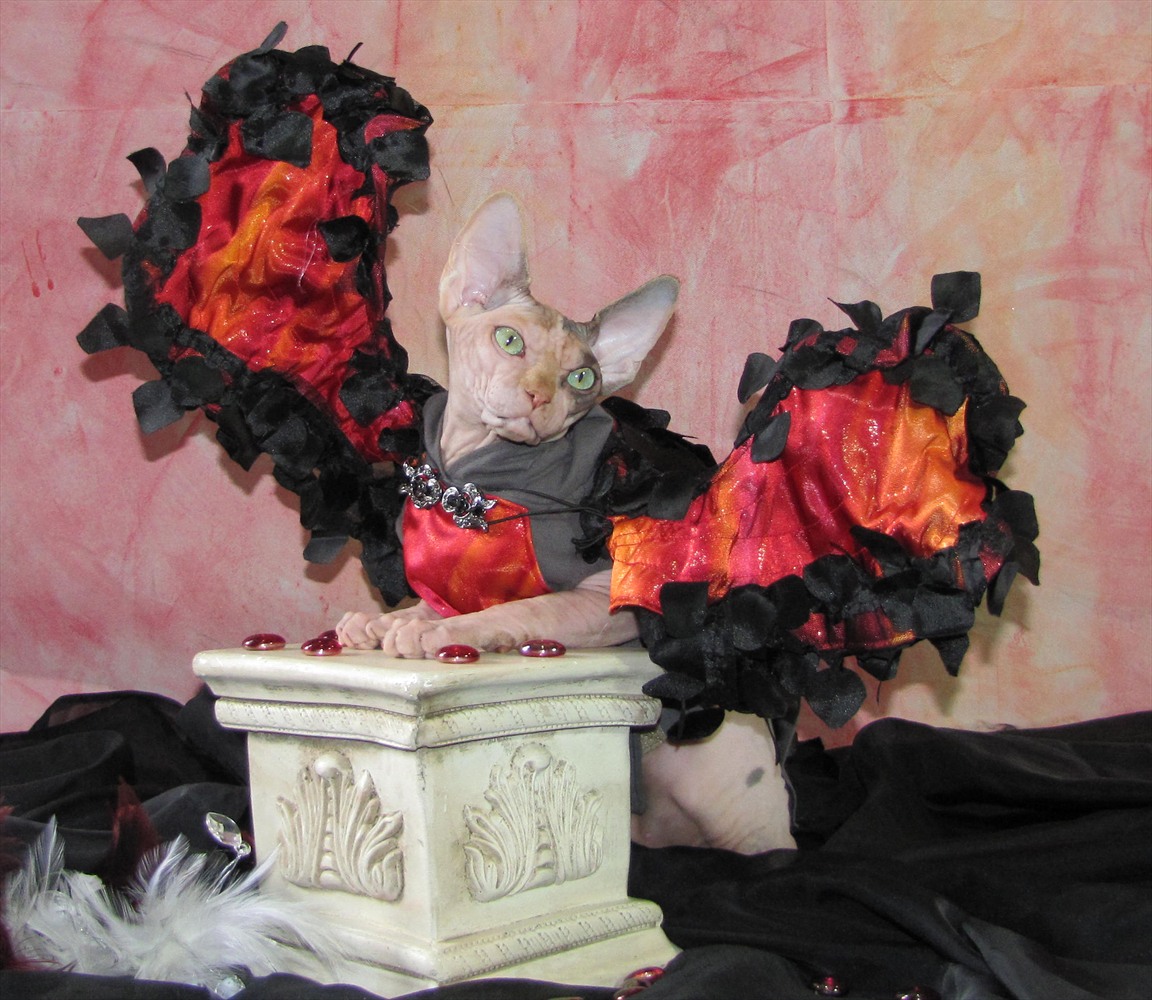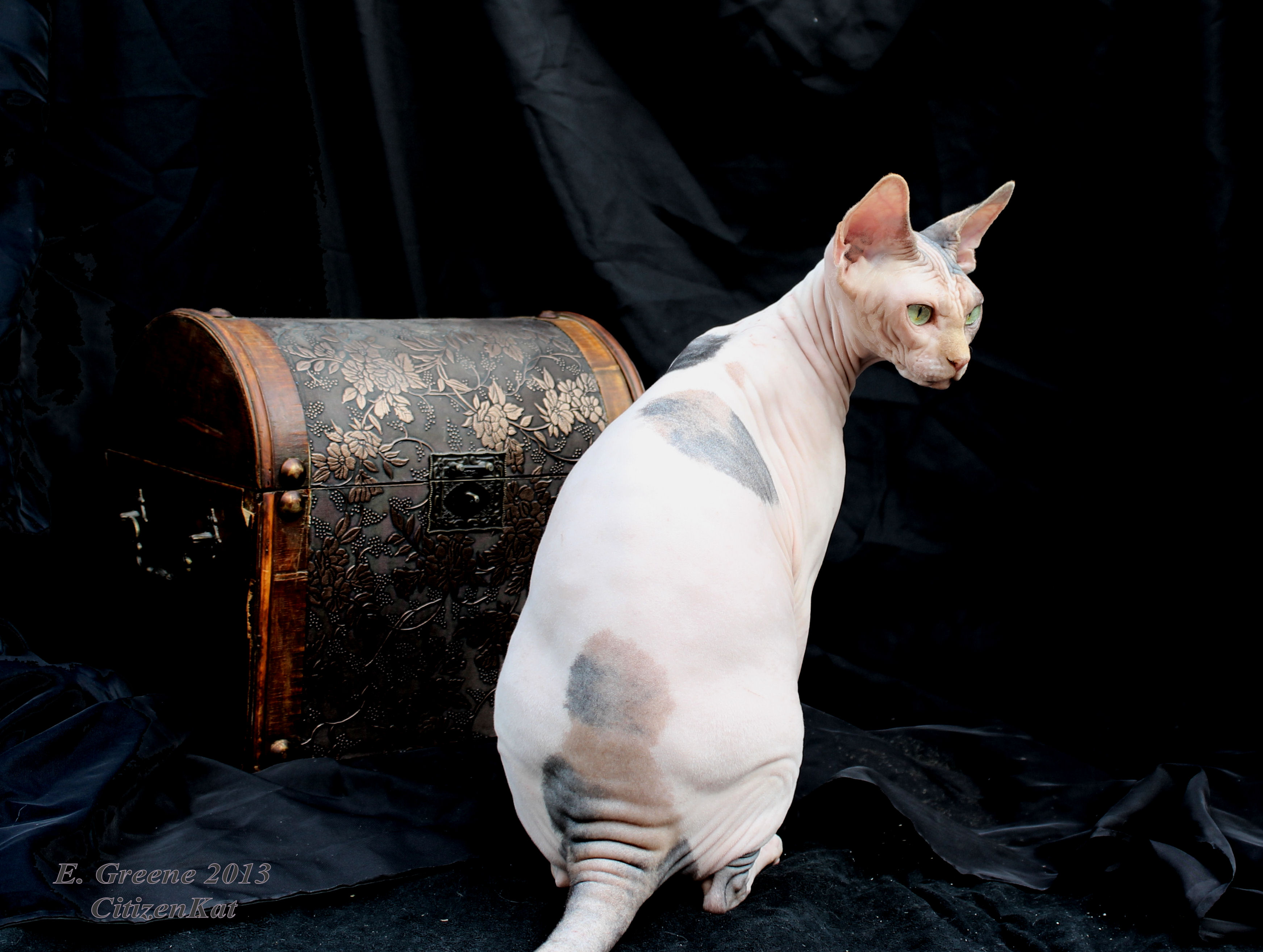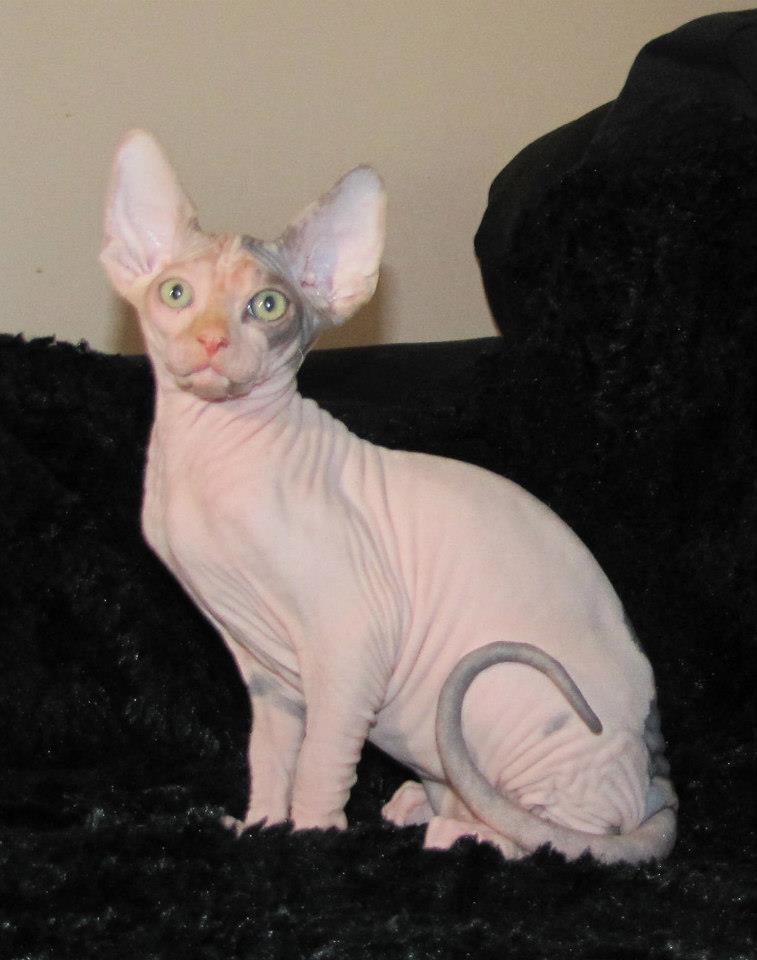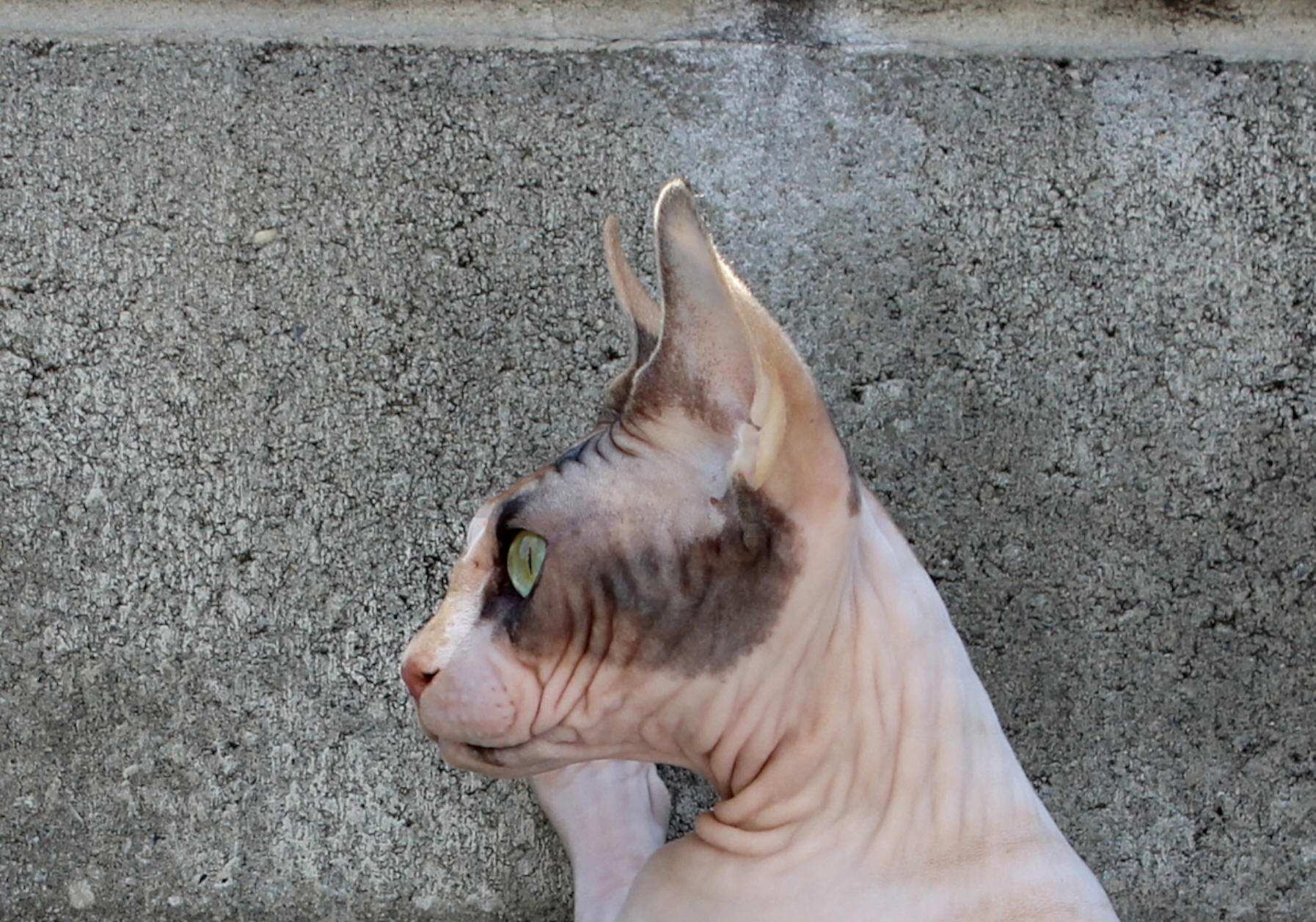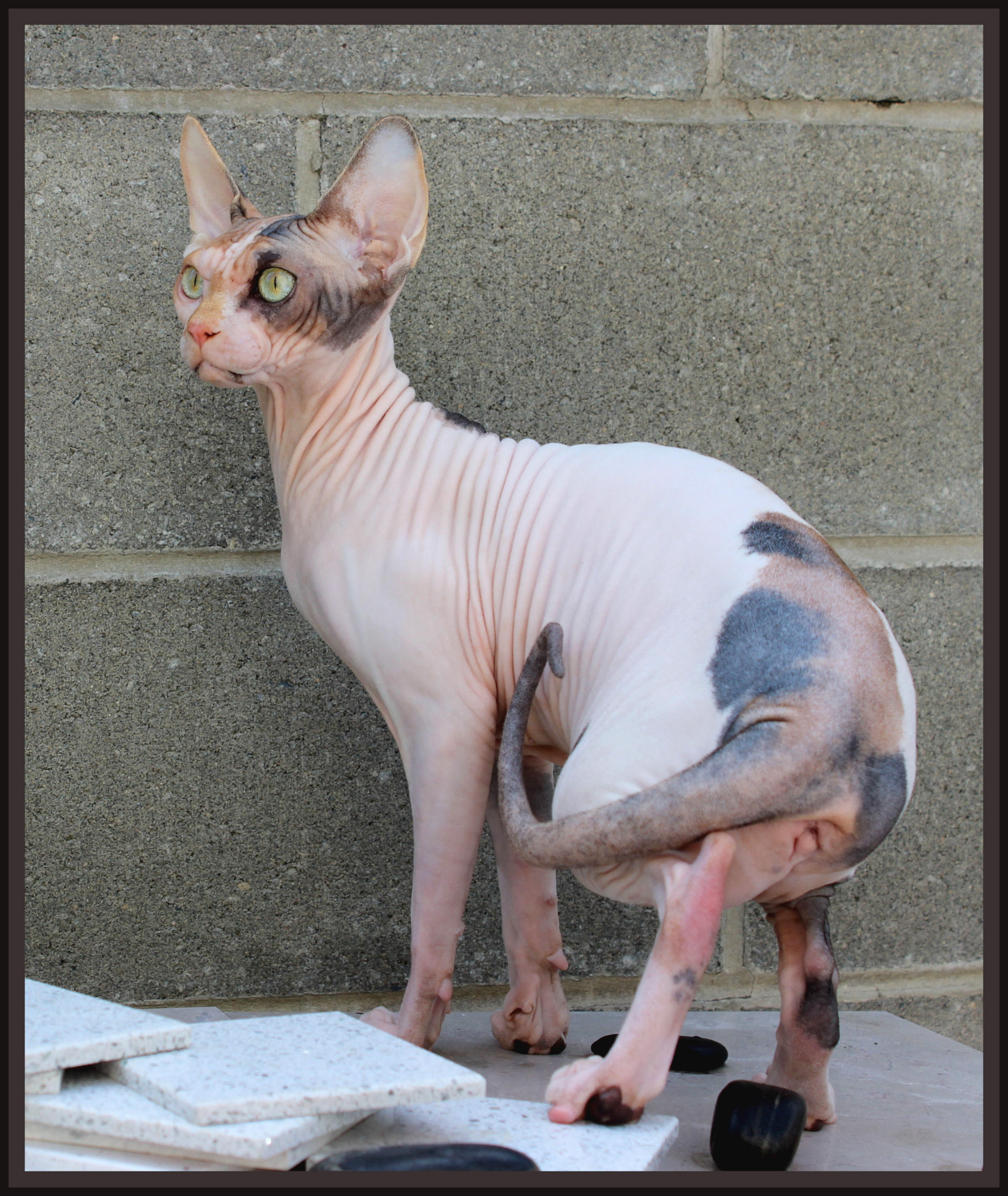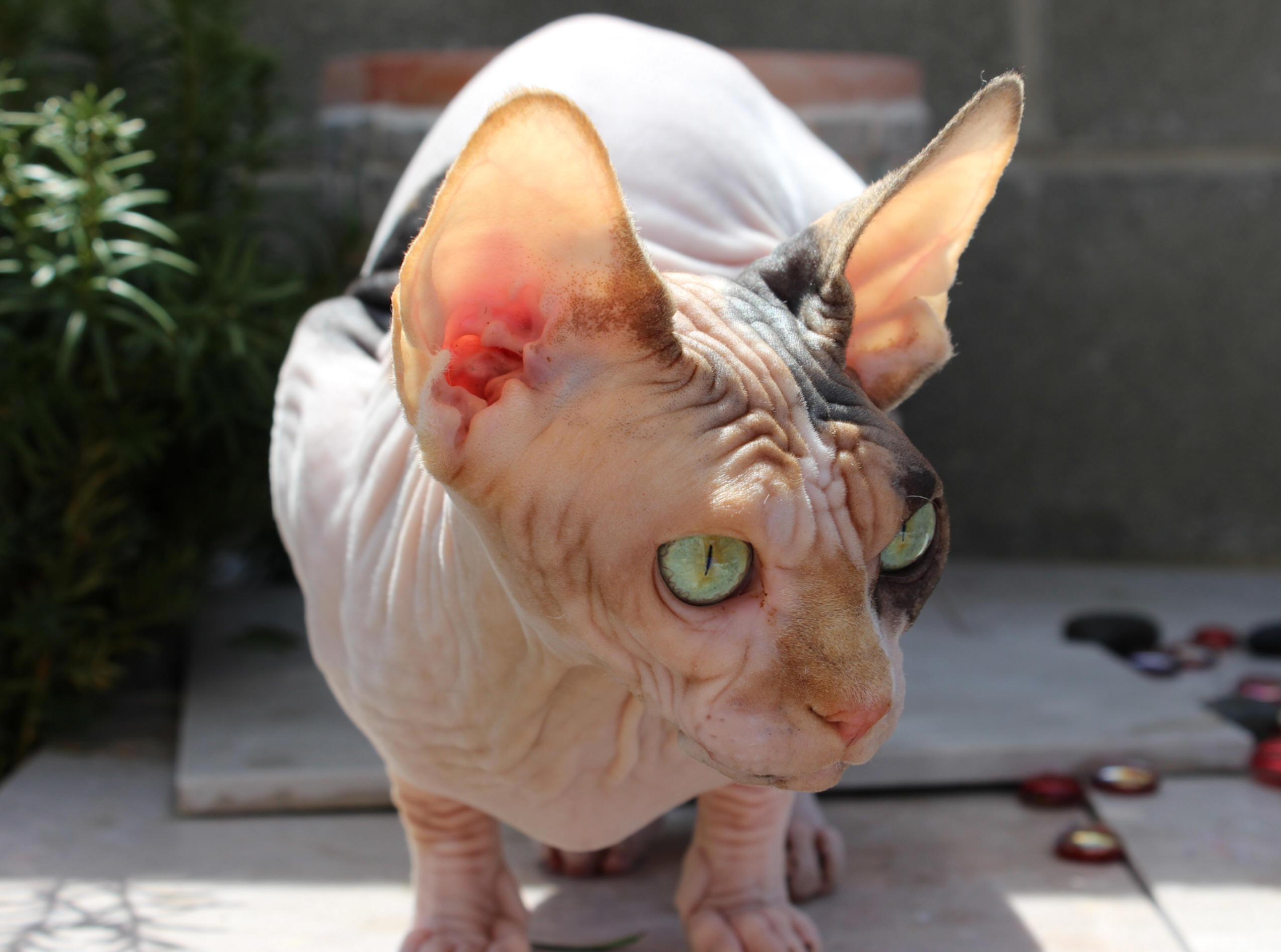 Hope in her stroller when she was just 4 months old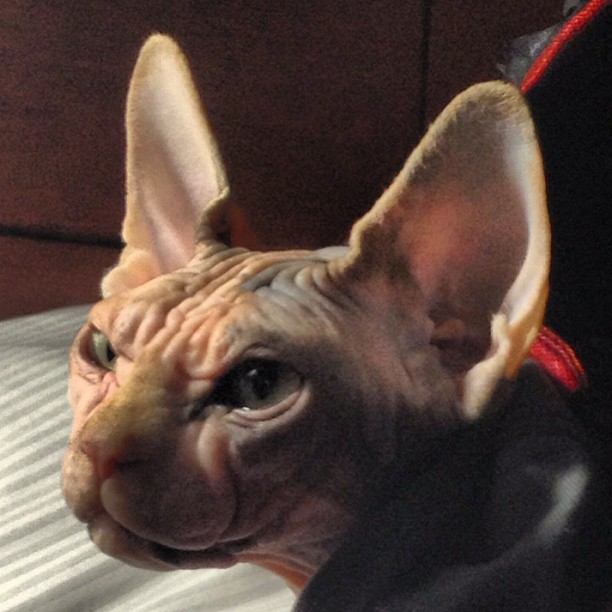 Hope a baby!!!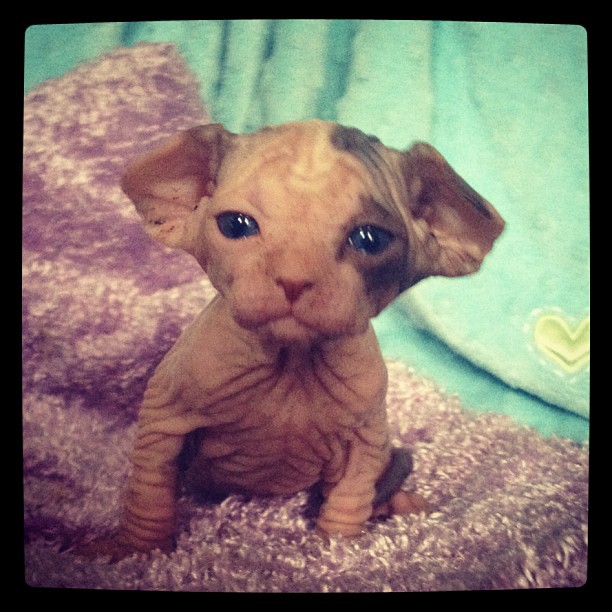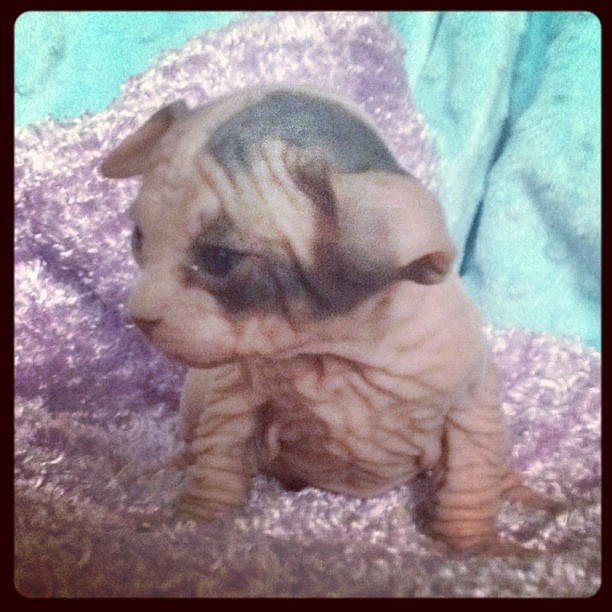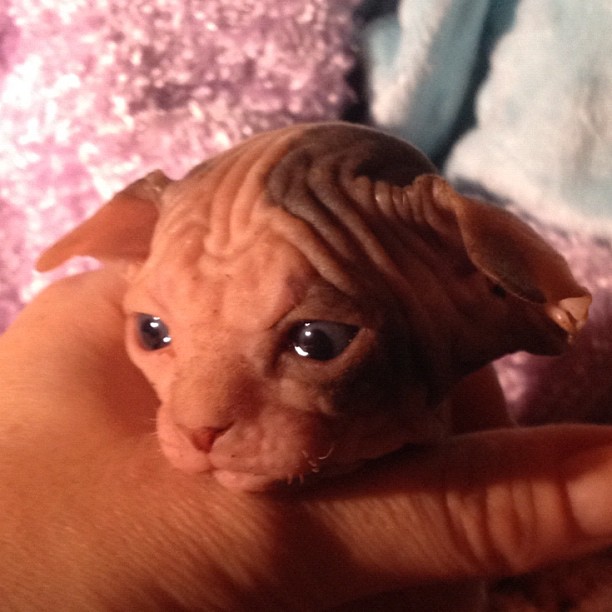 Copyright (©) Citizenkat Sphynx, 2012.
No parts of this website may be reproduced without permission.